According to Vietnam Food Association (VFA), the Philippines will import more than 805, 000 tons of rice from many countries to ensure the country's food demand for new harvest in 2017.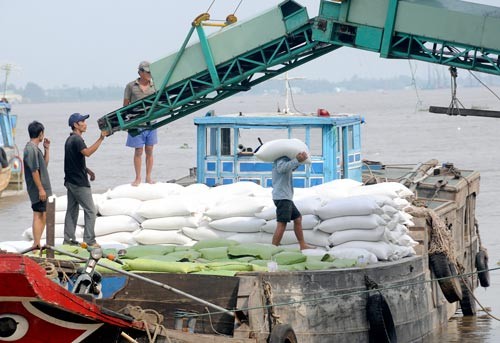 Vietnam provided 150,000 tons of rice to the Phillipines in August (Photo:SGGP)
Accordingly, the country has agreed to buy 293,1000 tons of rice from Vietnam and Thailand market. In addition, the rest will be respectively imported from China, India and Pakistan with 50,000 tons, Australia with 15,000 tons, El Savador with 4,000 tons and 50,000 tons from other countries.
In August, Vietnam singed a contract to provide 150,000 tons of rice having 25 percent of broken rice for the Philippines at a cost of US$ 424. 85 a ton.