The Ministry of Industry and Trade, and Finance permitted businesses to increase retail petrol prices by VND710-1,610 a liter on March 11.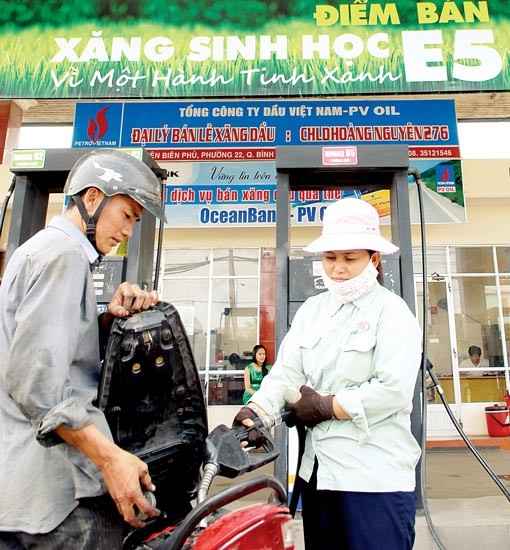 A filling station in Binh Thanh District, HCMC (Photo: SGGP)
The highest increase was on Ron 92 and Ron 95 gasoline, which prices have risen VND1,610 to VND17,280 and VND17,880 respectively.
Gasoline ethanol blend E5 Ron 92 hiked VND1,600 to reach VND16,950 a liter.
Diesel and kerosene went up VND710 a liter to VND15,880 and VND16,320 respectively per liter. Engine oil saw it up VND910 to VND12,760 a kilogram.
The two ministries instructed wholesale businesses to keep contribution rate to the price subsidization fund unchanged at VND300 a liter.
Besides, the businesses are allowed to use the price subsidization fund. The subsidy is VND1,852 a liter for gasoline, VND888 for diesel, VND837 for kerosene and VND927 for engine oil.
The price increase has put an end to continuous reductions since July last year, which lowered gasoline price from VND25,640 to only VND15,670 a liter.
On February 24, the ministries permitted businesses to raise the usage level of the subsidization fund to VND1,350-2,448 a liter so that they would not increase retail prices because of the upward trend in the world petrol prices.