Saigon Co.op - a leading retailer in Vietnam pledges to not sell any milk produces, which exceed price ceiling of the Vietnam Ministry of Finance, announced by Marketing Director of Saigon Co.op Vo Hoang Anh on June 10.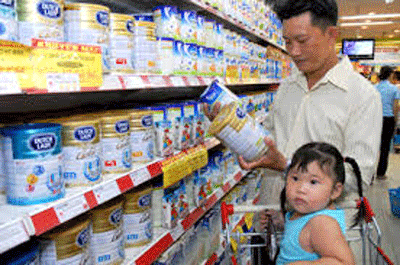 (Photo: SGGP)
The Ministry of Finance has set the price ceiling level for 25 milk produces for children under six years old with aiming to control wholesale price.
Saigon Co.op is implementing the laws on milk price ceiling to ensure the best interests of consumers and help manufactures to maintain product quality as well.
The price ceiling will be officially applied from June 11.