The Ministry of Industry and Trade has decided to establish a steering board on state capital withdrawal at Saigon Beer, Alcohol and Beverage Corporation (Sabeco) and Hanoi Beverage, Wine and Beer Joint Stock Company (Habeco).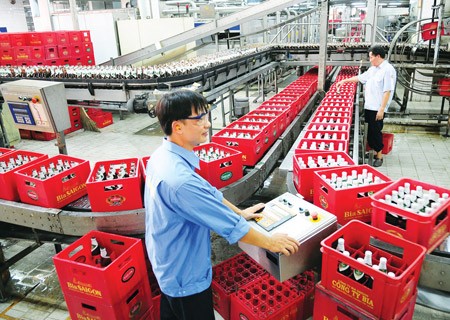 The worker operates a production line at Sabeco
The ministry is the state capital owner representative at these two firms.
Previously, Vietnam Association of Financial Investors (VAFC) said that the capital withdrawal would bring over US$2 billion to the state budget
It is expected that the Government will sell 53.59 percent shares at Sabeco to yield $1 billion this year. The remaining shares will be sold next year.
The Government has asked the two companies to list on the local stock market before selling shares to ensure transparency.