The Vietnamese Government has abolished corporate income tax incentives to freshly-equitized companies which were initially state-owned in an attempt to create a fairer playing field after the country joined the WTO last January.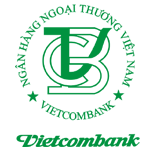 Vietcombank, Viet Nam's largest state-owned bank, is to issue IPO this month
The Ministry of Finance (MoF) recently issued a decision to abolish regulations stipulating that equitized companies be entitled to a corporate income tax exemption during their first two years of operation after their going public followed by a 50-percent exemption for the next two years.
The decision took effect as of the beginning of this month.
According to MoF, the regulations providing corporate income tax incentives have helped speed up the equitization process but they now turn out to be inappropriate as they create unfair competition between large-scale equitized companies and smaller private firms.
MoF noted more and more state-own companies will go public soon, including many large-scale commercial banks and petroleum and telecommunications companies.
Since such companies, according to MoF, have successfully built their trade names and acquired a lion's share of the market, giving them incentives only serves to impose unfair competition on small and medium enterprises.
MoF will, however, provide for a preferential corporate income tax rate of 20 percent on special investment projects that promise significant socio-economic benefits.