After five years of aggressive restructuring, the number of securities companies here has reduced from 105 to 81 in 2016.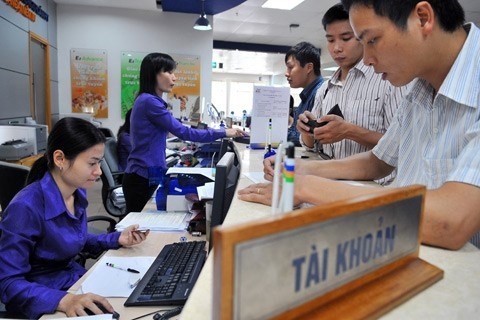 After five years of aggressive restructuring, the number of securities companies here has reduced from 105 to 81 in 2016. — Photo shs.com.vn
This decrease came after the Ministry of Finance made restructuring securities firm a priority in early 2012. The main purpose was to heighten operational quality, financial capability, corporate governance and risk management.
"The number of securities companies has reduced, but the quality has improved. Many firms now have the capacity to move to the higher model of investment banking," said Nguyễn Vũ Quang Trung, deputy general director of the Hà Nội Stock Exchange.
Twenty-four businesses have closed through a variety of processes including operational termination, suspension, dissolution and merger and acquisition.
Some firms have downsized their operating scale by eliminating brokerage services, self-trading or underwriting, while others have laid off employees or ended ineffective business operations.
However, according to market insiders, the current number of firms is still too many, and a number of companies hardly contribute to the market.
"Some firms exist only to accommodate the needs of their parent companies or parent banks," said Lê Đức Khánh – head of strategic investment at Maritime Bank Securities Co.
According to the restructuring scheme, the number of securities firms will be reduced to around 20-30 in the future.
"We're preparing for the second-generation law on securities, which is expected to be issued in the late 2018 or early 2019. At that time, securities companies may have only two models," Vũ Bắng, chairman of the market watchdog State Securities Commission, said in an interview on the national television VTV1.
One model is that securities companies will take on the complete functions of an investment bank. In the other model, firms can only act on a few business lines, Bằng said.
Việt Nam's stock market is making an effort to upgrade its status from a frontier to an emerging market. During this process, securities companies are urged to build up financial capacity and reinforce corporate governance in order to keep up with market requirements.
According to the State Securities Commission, securities companies should capital greater than VNĐ1 trillion (US$45 million), and they need greater than VNĐ2 trillion to be capable of underwriting businesses or providing margin lending.
Sound financial resources are amongst the first criteria for securities companies who want to do business in the market once new investment products such as derivatives and exchange-traded funds are introduced.