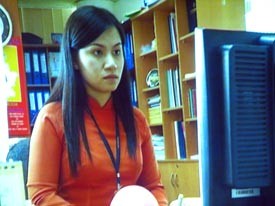 Sacombank invests in data center for growing operations and needs of security. (Photo: T.C)
The Sai Gon Thuong Tin Commercial Joint-stock Bank (Sacombank) has officially begun construction of Vietnam's  largest and most modern data center in in order to meet the requirements of the bank's operation scale, the continual development and the safest security level for the system.
Sacombank Data Center construction is under the consultancy, design, and supervision of foreign contractors via international bidding. Every part of this project has been designed corresponding to the international standard TIA-942.
The project costs an estimated US$ 1.5 million and is currently in the designing and basic construction phase, expected to come into operation by the end of the year.
The data center is built to celebrate the 15th anniversary of Sacombank, which is the largest joint-stock commercial bank in Viet Nam with its legal capital of VND 1,899 billion and host of 127 branches nationwide.