Vietnam's stock market has yielded about VND7 trillion (US$328.52 million) since early 2014 from share auctions with a successful ratio of 60 percent, which is greatly contributed from Initial Public Offering (IPO) deals by big state owned enterprises (SOEs), said the State Securities Commission of Vietnam yesterday.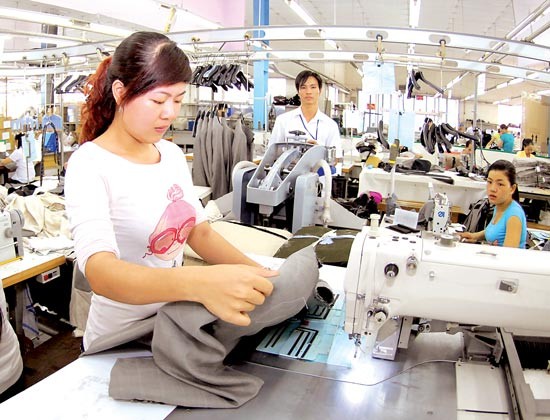 Suit production for exports at Vinatex, who successfully launched an IPO in September (Photo: SGGP)
Ho Chi Minh City Stock Exchange (HOSE) has held 21 share auction sections since the beginning of this year, up 1.3 times over the same period last year. The auctions included ten sections of IPOs and nine sections of shares held by SOEs, one auctioning stock purchase right off and one offering stocks.
 
Hanoi Stock Exchange (HNX) organized 41 share auction sections as of September, up 1.64 times over the same period last year.
 
The stock market witnessed several failed IPOs by small and medium SOEs in the first two quarters this year. However, many big SOEs have successfully launched their IPOs for the last three months.
Among them are Vietnam Vegetable Oils Industry Corporation, Southern Airports Services Company and Vietnam National Textile and Garment Group who have raised VND508 billion, VNDVND601 billion and VND1,216 billion respectively.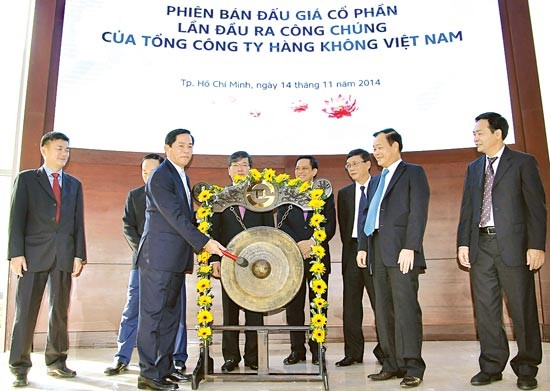 IPO launching ceremony of Vietnam Airlines on November 14 (Photo: SGGP)
Vietnam Airlines Corporation (VNA) raised VND1,093 billion in an IPO with all 49 million offered shares being sold out in HCMC on November 14. The shares were sold at an average price of VND22,307 per share and the highest price of VND223,000, tenfold increase over the starting price of VND22,300.
 
The national flag carrier's chartered capital tops VND14,101 billion divided into 1,410,184,000 shares. The state capital possesses 75 percent of the chartered capital. The Prime Minister has instructed the Ministry of Transport to reduce to it to 65 percent. VNA is expected to host its first shareholders' meeting on December 3 next year.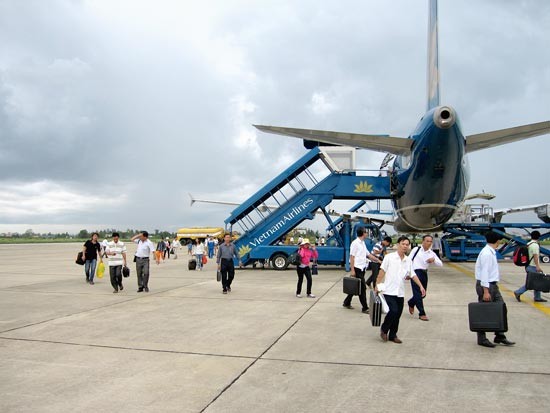 Vietnam Airlines raises over VND1 trillion in an IPO on November 14 (Photo: SGGP)
HOSE said it would host another 15 auctions from now until the end of the year for large SOEs including Vietnam National Seaproducts Company, Ben Thanh Tourist, Dong Nai Water Supply Company, Petrol Vietnam Fertilizer Company, Ho Chi Minh River Port Company and Thu Thiem Investment and Development Company.
 
Tracimexco--one of the largest state own enterprises in automobile field--will launch its IPO with 11,893,550 shares to be auctioned at starting price of VND10,000 per share on December 17. The offered share value is equivalent to 50 percent the company's chartered capital.
 
HOSE will hold over 20 share auctions and IPOs for SOEs in 2015.