Vietnamese investors are worried about a surplus in the stock market which could cause a decrease in stock prices. However, according to Kelvin Lee, managing director of VinaCapital Group, an investment banking and fund management company, Viet Nam's stock market is still rather too small as compared to foreign investors' expectations.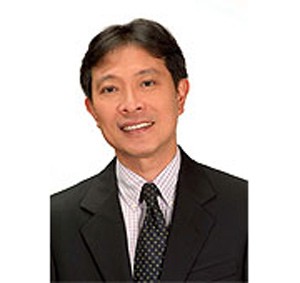 Mr. Kelvin Lee, manaing director of VinaCapial Group

A series of enterprises are licensed to list and issue more stocks. Do you think Viet Nam's stock market is in surplus?

Mr. Kelvin Lee:
The 6-year-old stock market of Viet Nam is still very young. The market just got new stocks totally worth VND4,300 billion (about US$2.6 billion), based on the face value, in July. However, the capitalization scale of the whole market is still very small on an overview.
The total value of listed Vietnamese businesses is currently about US$3 billion, while that of the neighboring country of Singapore is US$200 billion.
There are not many stocks so foreign investors just start at examination stage though they want to make investment in Viet Nam very much.
I think if there are more new stocks, much more capital will be certainly invested in Viet Nam.
Stock prices are decreasing sharply on the stock market. In your opinion, what is the reason?

Prices sometimes soar to record levels so someday they have to drop, because it is the rule. Not only Viet Nam, but the world securities market is also having many kinds of falling stocks.
The Viet Nam's securities market has an association with the world. It cannot be isolated as an island, so it can be affected.
In this context, the State Securities Commission has to continue to create new stocks and further enlarge the market in order for it to operate in a more transparent environment.
Most importantly, more opportunities should be created for investors to easily approach securities products and to make listed businesses more attractive.
So can it be said that Vietnamese investors sold away their stocks on a large scale because they were short of information?
They lack not only information but also experience. The paradox is that investors should buy stocks when stocks are down and sell them when stocks are up. But the opposite is true in Viet Nam: investors buy stocks when prices are high and sell them when prices are low.
In this period, many foreign investors are taking this advantage to collect stocks.