The VN-Index dropped a further 12.43 points to close at 918.43 this morning with 85 shares shedding weight. Only some 6.14 million shares were traded at a value of around VND529.4 billion.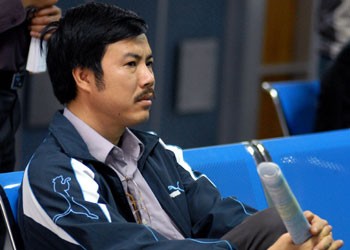 Inverstors look sad as today is another gloomy day for the stock market (Photo: Hoang Ha/VnExpress)
An oversupply of stocks forecast to continue is said to have pushed prices down on the Ho Chi Minh City bourse. Familiar names among losers were FPT Corporation (FPT), Imexpharm (IMP), Tan Tao Industrial Zone (ITA), North Kinh Do (NKD), Kinh Do Food (KDC), REE Technology (REE), Saigon Cables & Telecommunication Materials (SAM), and Saigon Securities (SSI).
Several big caps like Sacombank (STB), Phu My Fertilizer and Chemicals (DPM), Pha Lai Thermal Power (PPC) and Hoa Phat Group (HPG), (all are over VND1 trillion in capital) lost from VND500 to VND2,000 per share.
Newcomers Sieu Thanh Joint Stock (ST8), Incomfish (ICF), Minh Phu Seafood (MPC) and PetroVietnam Transport (PVT) also had bad-hair days.
The market seemed silent as foreign investors left for year-end holidays and local investors took profits in preparation for the upcoming lunar New Year holidays.
Investors were also said to have become worried the Vietnam Commercial Bank (Vietcombank) Initial Public Offering (IPO) would not fair so well and as such might impact the market more negatively than previously expected.
The Ha Noi bourse had a bland day, too. The HASTC-Index dropped 5.93 points to 325.64 with 1.9 million shares traded at VND195.2 billion.