The price of tra fish has continuously increased recently reaching the highest rates in the last two years in the Mekong Delta.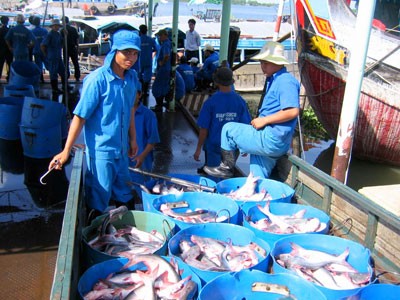 Tra fish price increases in the Mekong Delta (Photo: SGGP)
On March 25, processing plants paid VND 25,000-25,500 a kilogram, an increase of VND200-400 over last week.
Farmers profit VND 1,500-2,000 from these prices.
The price increase is due to the scarcity in production, said Nguyen Van Dao, director general of Go Dang Company. Prices are expected to rise further as demand remains high.