Forty agricultural products of Cambodia will enjoy a preferential import tariff of zero percent from Viet Nam, starting September this year.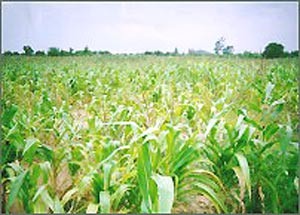 Viet Nam will cut tariffs on 40 farm products imported from Cambodia
Under an agreement to this effect signed in Cambodia on August 3 by Deputy Minister of Trade Phan The Rue and Cambodian Secretary of the Ministry of Commerce Kem Sothan, the 40 products will have their new tax rates sealed at 17 international and national border gates between Viet Nam and Cambodia.

Mr. Sothan described the agreement as a positive measure to boost trade relations between the two countries and said it was one of the Cambodian Government's efforts to implement the policies on poverty reduction for farmers.

Mr. Rue said Viet Nam's exemption of import tariff on some of Cambodia's agricultural products was part of the bilateral and multi-lateral agreements signed by the two countries, and that it conformed to the two countries' trade relations and showed the Vietnamese Government's concern in strengthening trade relations with Cambodia.

At a meeting of more than 100 Vietnamese and Cambodian enterprises in Phnom Penh on August 2, Mr. Rue said the Trade Ministry would suggest the Vietnamese Government include Cambodia on its list of key markets for trade promotion in 2007.

Mr. Rue also put forward solutions to realize the potential of the two countries' trade relations, such as creating an open investment environment, promoting products, and further exchanging information among enterprises of Viet Nam and Cambodia.

In response, Sock Chenda, General Secretary of the Cambodian Development Council, said the Cambodian Government would issue preferential policies for Vietnamese businesses to accelerate bilateral trade.

He cited the planned application in December of the one-check customs policy at the Bavet-Moc Bai border gate and simplification of customs procedures at four other border gates along the common border.

Bilateral trade turnover between Viet Nam and Cambodia in the first half of this year amounted to US$417 million, an increase of 28.7 percent year-on-year. The forecast for all of 2006 is US$900 million.