Viet Nam will hold an international economic conference in Ha Noi in early 2008 to introduce to the world business community, especially trans-national groups, about the country's business environment.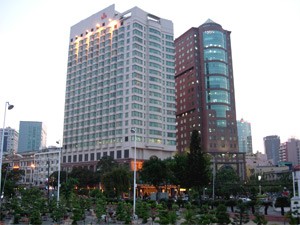 Viet Nam has made many economic achievements in recent years (Photo: Truong Son)
With the theme " Viet Nam – a rising star in Asia ", the conference is aimed at winning over the international community's trust, said Vu Son Thuy, deputy head of the conference's organizing board, at a press briefing in Ha Noi yesterday.
Prime Minister Nguyen Tan Dung, Deputy Prime Minister and Foreign Minister Pham Gia Khiem and representatives of the world leading groups and Vietnamese businesses are expected to attend the conference, which is slated for January 8 and 9.
The conference, held by the "The Gioi and Viet Nam" (World and Viet Nam) newspaper jointly with the British magazine "The Economist", will include a round-table conference between senior officials of trans-national groups and the Vietnamese government, a meeting between Vietnamese and foreign entrepreneurs, an exhibition and awarding ceremony to outstanding businesses.
According to Mr. Thuy, the "The Economist" chose to join in the organization of the conference, the first of its kind in Viet Nam, because of the country's remarkable economic achievements in recent years.