Many Vietnamese companies do not "focus" on their core competence, the president of consulting company Strategy Asia Group, Nguyen Minh Triet, told a conference on Thursday.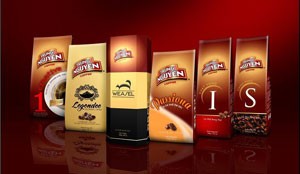 The packaging of Trung Nguyen Coffee, a success story of brand building in Vietnam. (Photo: Courtesy of RED-BAND BUILDERS.
In the last three years, with the economy growing rapidly, they tended to have a finger in many pies to "grasp as many opportunities as possible," he told the Vietnam Marketing Conference held in Ho Chi Minh City.
"And the end result is a bunch of same-same companies, none of which really stands out in the market."
The conference, themed Focus and Differentiate, briefed local businesses on the latest marketing weapons to survive the global recession.
"If you do not focus and determine the specific group of customers you want to serve, you cannot decide what difference you want to make and for whom" Triet said.
Marc Gough, chairman of Red-Brand Builders, said Vietnamese companies are yet to give their products unique "emotions" that would capture American and European buyers.
"At the moment, they think coffee beans from Columbia or Brazil or Vietnam are all the same," Gough said. "They (the coffee beans) have no personality, so to speak."
He said if Vietnam could "communicate" its cultural uniqueness – people's warmth and strong family values – to its products, it could compete more successfully on the international stage.
Many Vietnamese products are not winning on the home turf either despite their low prices, he added.
Local shoppers, for instance, are willing to pay VND5,000 more for a Close-up toothpaste tube with Thai packaging rather than buy Vietnamese-made Close-up, though the Thai-label toothpaste is actually made here.
Gough attributed this lack of marketing savvy to inexperience as Vietnam only started advertising in the 1990s, several decades after the west.
Another reason is the low purchasing power of consumers in the country, who, until recently, bought products for their utility, he said.
But now, he pointed out, as people can afford expensive brand names, Vietnamese companies need to "go up from just selling things at a cost" to building and selling a brand.
According to a TNS Vietnam study shown at the conference, almost all Vietnamese today look for a quality label when buying goods.