Prime Minister Nguyen Xuan Phuc yesterday afternoon affirmed that the Party and State always keep a close eye on the development of businesses, record their contributions and create conditions for them, especially small and medium enterprises (SMEs), to develop.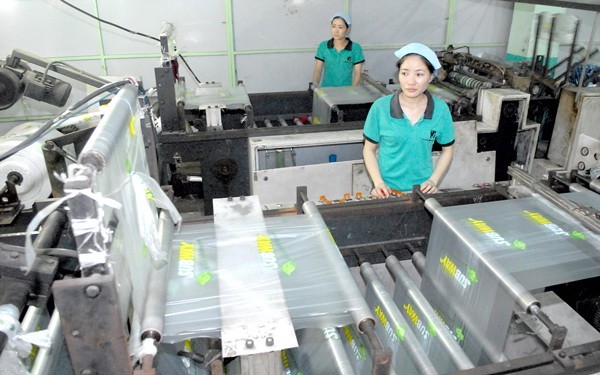 Workers at Tan Binh Culture Joint Stock Company (Photo: SGGP)
At meeting with the Association of SMEs at the Government's Headquarters, the PM stressed that SMEs play a significant role in the world and in Vietnam where they have not only provided jobs but also contributed to increasing budget revenue.
He hoped that the association to propose to the Government and local authorities policies to build up this type of businesses and contribute appropriately to the country's development cause.
After ten years of establishment, the association has had 55 provincial associations with 62,000 members operating in most fields and economic sectors.
SMEs accounts for over 98 percent of the total number of businesses operating in Vietnam now. Of these, medium firms account for 2.2 percent and small ones 29.6 percent. The remaining one is super small firms.
Annually, they create over one million jobs, use 51 percent social labor, attract 38 percent social investment, contribute 31 percent the country's export import turnover and 40 percent gross domestic product.