PetroVietnam and the Vietnam National Chemical Group (Vinachem) have signed a joint venture agreement with Qatari and Thai partners to build a US$4.5 billion petrochemicals complex in Long Son Island in the southern province of Ba Ria-Vung Tau.
The foreigner partners are Siam Cement Group and TPC, also of Thailand, and Qatar International Petroleum.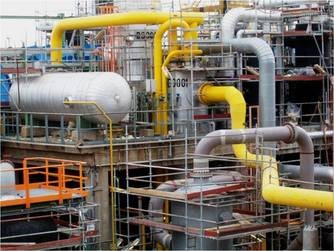 (Photo for illustration)
Siam Cement Group will hold a 28% stake in the project, while TPC will have 18%, Petro Vietnam and Vinachem 29%, and Qatar International Petroleum 25%.
The construction of the petrochemicals complex is expected to take four to five years, and will consist of a 1.4 million-ton olefins cracker, which is highly flexible feedstock (ethane, propane, and naphtha), supporting infrastructures such as port and jetty, common utilities, and storage facilities.
In addition, the cracker would be integrated into an array of downstream products; including polyethylene, polypropylene and polyvinyl chloride (PVC) related products.
The petrochemicals complex in Long Son Island is about 100 km southeast of Ho Chi Minh City, considered the first of its kind in Vietnam.