Vietnam has become a magnet for the world's leading wholesalers and retailers, with some already present in the country, after opening up to foreign retail firms for more than a year.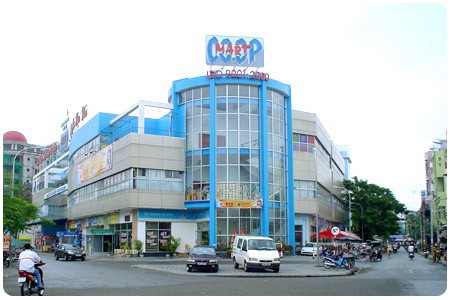 A Coop-Mark supermarket in Distric 7, HCM City. the system is a leading retailer in Vietnam.

In 2009, the country's total retail sales and consumer services stood at 1,197 trillion VND.
However, according to experts, the flow of international retail groups into the market of 84 million does not exceed expectations.
Developing a modern retail market is a common trend in market economies, however, opening up the retail market will put pressure on producers and particularly domestic distributors, said a workshop within the framework of the multilateral trade assistance project (MUTRAP) held in Hanoi on June 29.
A review and evaluation of the distribution market after Vietnam joined the World Trade Organisation (WTO) is urgently needed as well as examining the issues that arose as the country carried out its WTO's commitments, it added.
Hans Farnhammer from the European Union in Vietnam raised questions about what Vietnam's competitive advantages are and said that policy makers need to raise the competitiveness of local businesses and companies need to win over domestic consumers.
Dinh Thi My Loan, vice chair and general secretary of the Vietnam Retailers' Association, stressed the importance of the retail sector, saying that opening up the retail market requires domestic companies to be more competitive and be able to develop sustainably. The State and the business community need a long-term strategy for the distribution and retail sector and local businesses need to develop their distribution networks.
The workshop also discussed Vietnam 's WTO commitments on the distribution sector and the lessons learnt from several other Asian countries