The Vietnam Automobile Manufacturers'Association (VAMA) said the 12th Vietnam Motor Show will be taken place from October 5 to 9 at International Exhibition Center, Hanoi.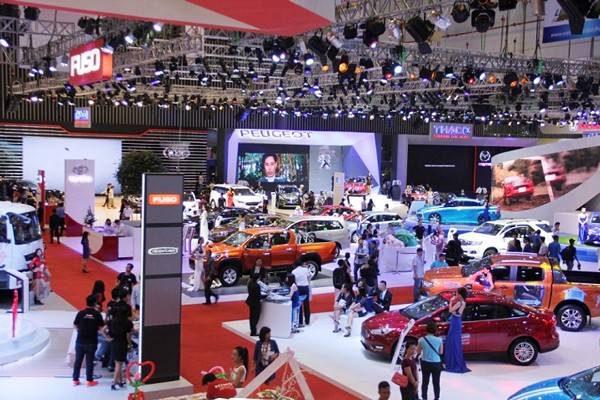 At Mortor Show Vietnam -Photo: SGGP
This year, 12 famous brandnames including VAMA's members with 100 vehicles will be on display. 80 suppliers (importers and distributors) such as Chevrolet, Ford, Fuso, Honda, Hyundai, Isuzu, Kia, Lexus, Mazda, Mitsubisi, Peugeot, Toyota and Kamaz will aslo take part in the show.
According to VAMA's report, in the first eight months of this year, 187,407 cars were sold, an increase of 32 percent compared to the same period last year.
The VAMM's figure is estimated to be reached 260,000 cars for yearend.