The General Secretary of the United Nation Conference of Trade and Development (UNCTAD) has said that at the recent debates of reports on countries' investment policies, Vietnam was considered an example in foreign direct investment (FDI) attraction.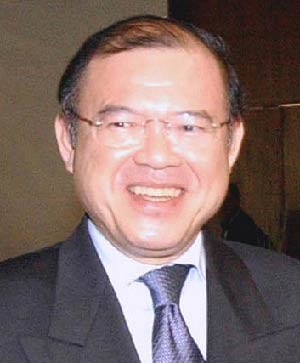 Supachai Pamitchpakdi, General Secretary of UNCTAD
Talking with Vietnamese Minister of Planning and Investment Vo Hong Phuc in Geneva on May 4, UNCTAD General Secretary Supachai Pamitchpakdi suggested that Vietnam's experiences in FDI attraction be introduced to other countries.
The official affirmed UNCTAD's technical assistance to Vietnam in compiling report of the country's investment policies. He also said that the organization would back Vietnam in implementing next steps to improve its investment environment, adding that he believed FDI influx to the country would be maintained in coming years on the basis of major commitments in 2008.
According to Supachai, Vietnam has a good economic foundation so it suffers less from the impact of the global financial crisis than other countries.
He also reiterated UNCTAD's support to a closer regional economic linkage, particularly among those in the Association of Southeast Asian Nations (ASEAN).
Minister Phuc said UNCTAD's recommendations regarding investment are suitable for Vietnam's situation.
He asked the UN body to further its coordination with Vietnam in attracting FDI by providing information of Vietnam's investment through its programs and facilitating the exchange of investment experiences between Vietnam and other countries.
He also said Vietnam is keen to join UNCTAD investment promotion activities.
Earlier, Minister Phuc had a working session with the President of the World Association of Investment Promotion Agencies (WAIPA), Alessandro Teixeira.
The two sides discussed opportunities and potentials for the cooperation between WAIPA and Vietnam.
WAIPA pledged to send a delegation of business leaders to Vietnam to study investment conditions in the country.