According to the Fertiliser Association of Vietnam, where once the country relied heavily on urea imports to meet its domestic demand, by 2012 it will not only be self-reliant but also export the fertiliser to other countries.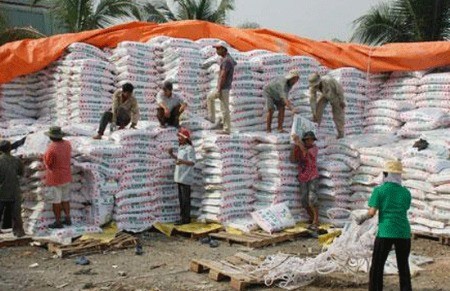 Photo for illustration
Presently, a huge amount of fertilizer is supplied from Phu My Fertilizer Plant in Ba Ria – Vung Tau Province. 800,000 tons per year of urea fertiliser will be supplied from the Ca Mau Fertiliser Plant of the Vietnam National Oil and Gas Group (Petro Vietnam). Once the 560,000 ton per annum capacity Ninh Binh Fertiliser Plant of the Vietnam Chemical Group becomes operational, the total capacity will be raised to 2.36 million tons.
It is estimated that the demand for urea in 2012 could rise to 1.8 million tons.
Fertiliser prices depend on coal and gas prices because these are essential inputs for fertiliser production.
In related news, the Ministry of Agriculture and Rural Development has estimated that the total export value of agro-aqua-forestry products in January will reach US$1.8 billion, down by 16 percent year-on-year.
The export turnover in agro export products reached around $1.1 billion, down by 19 percent; aqua products touched $370 million, down by 13.3 percent; and forestry products reached $300 million, a drop of 18.2 percent, from the same period last year.
In January, export turnover of agricultural products reached $700 million.
Export turnover dropped as a result of fluctuating market conditions and declining prices. Besides, purchases were made within only 20 days of this month because of the New Year and Tet Lunar holidays, the ministry said.