Vietnam has won a contract to export 187,000 tons of 25 percent broken rice to the Philippines, said Truong Thanh Phong, director of the Vietnam Southern Food Corporation, on April 11.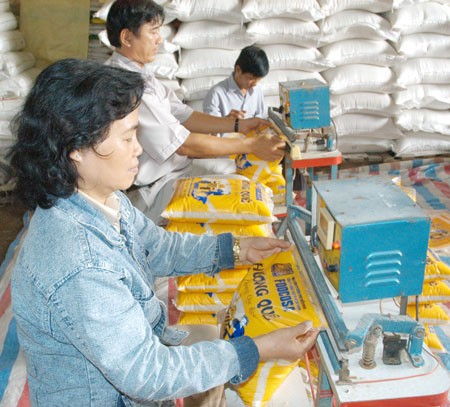 Workers seal rice packets for export (Photo: SGGP)
The Philippines invited bids for the contract on April 3 to purchase 187,000 tons of rice at ex-warehouse price of US$459.75 a ton. This is a high price compared to the same rice category in the world market now, which is at $365 a ton.
Delivery will be made from April to June this year and it is expected that this contract will raise local rice prices during the coming months.