Today, the US Department of Commerce (DOC) is holding first hearing where Vietnamese enterprises and involved parties can air their grievances about the implementation of the Viet Nam-sourced apparel imports monitoring mechanism. Le Quoc An, chairman of the Vietnam Textile and Apparel Association (Vitas), said that his organization will produce figures and proof that Vietnamese enterprises are not dumping their products on the US.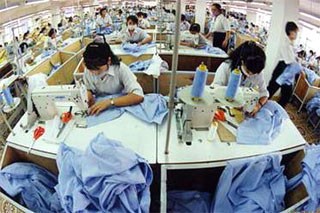 Vitas Chairman says that Vietnamese enterprises are not dumping their products on the US
Mr. An said Vitas representatives will explain to the DOC that Vietnamese enterprises export only garments to the US, not textiles. Meanwhile, the implementation of the monitoring mechanism aims to satisfy a proposal to protect the US textile industry made by senators Elizabeth Dole and Lindsay Graham (North and South Carolina).
The US, therefore, does not have any basis for imposing the anti-dumping mechanism on apparel products imported from Viet Nam, he said.
The DOC began implementing the anti-dumping monitoring mechanism on Viet Nam-sourced imports on January 11, 2007, applying it to trousers, shirts, sweaters, underwear and swimming costumes.
 
Fourteen products of these five categories are scrutinized under the monitoring mechanism. These are the ones that the DOC finds 'sensitive'.
Chairman An noted that Vietnamese enterprises have skilled workers and have proven to have a big advantage in producing products of high complexity and high added value. The production unit price of Viet Nam's apparel exports to the US in 2006 was reportedly US$2.96 per square meter, well above the average unit price of US$1.79 of the US apparel imports in the same year.
As for the five 'sensitive' categories, Viet Nam's production unit prices stay firm at levels higher than many other countries.
For example, US imports of category 338 in 2005 had an average price of US$31.50 per dozen products, down by 4.76% from 2004 (Indonesia's was US$46.90/dozen, down by 33%, and Bangladesh's US$24.60/dozen, down by 36%). Meanwhile, that year the US paid an average US$52.20/dozen for imports from Viet Nam, up by 7.35% over the previous year.
Similarly, the US imported category 339 from other countries at $35.10/dozen, down by 5.34%, while importing from Vietnam at US$40/dozen, up by 6.6%.
Mr. An said, "If we consider these numbers, the US side has no reason to conclude that Vietnamese companies are dumping their products on the US."
"Besides, Viet Nam ranked ninth in quantity and sixth in value among the biggest apparel exporters to the US last year. Therefore, we can say that our apparel exports to the US do not threaten the US textile industry," he added.