Truong Thanh Phong, head of the Viet Nam Food Association, has forecast that 4.5 million tons of rice will be exported next year at over US$320 per ton.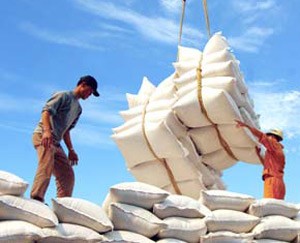 Export price of Vietnamese rice is forecast to be over US$320 per ton in 2008
He said 25-percent-broken rice is expected to be exported at over US$320 per ton and 5-percent-broken rice at over US$340 per ton.
The association has also forecast the country might export 4.5 million tons of rice next year.
Mr. Phong said demand for agricultural products still exceeds supply. Many countries are facing excess demand for rice, so Viet Nam needs not worry about prices and export markets.
It is estimated farmers will spend about VND1,800 (US$0.11) to produce one kilogram of rice in the 2008 winter-spring crop and sell it for VND3,600-3,700 (US$0.22-0.23) per kilogram.
Viet Nam has exported 4.53 million tons of rice, earning US$1.4 billion, to date this year.