Vietnam Report and VietnamNet Online Newspaper honoured 500 of the fastest growing businesses of Vietnam in Ho Chi Minh City on Tuesday.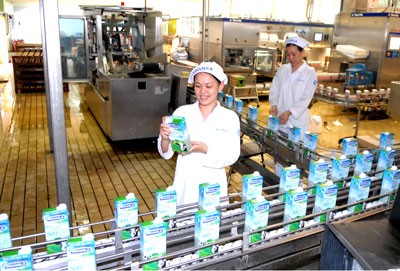 A production line at the Vinamilk Plant (Photo: SGGP)
All these 500 businesses, covering fields such as trade, services, real estate, industry, agriculture and processed food, had an average growth rate of 57 per cent during the period 2007-2010.
Among the more familiar brands are Vinamilk, Casumina, Masan, Tan Hiep Phat, Vincom, Mai Linh Taxi, and Viet Hoa Paper.
Most of these 500 businesses said that during a difficult economic phase they had to concentrate on reorganizing their structure to operate more effectively instead of expanding production.
On the other hand, they focused on building relationships and advertising their brands.