Vietnam attracted US$4,267 billion in foreign direct investment (FDI) in the first four months of this year, equal to 70 per cent of the figure recorded in the same period last year, said the General Statistics Office.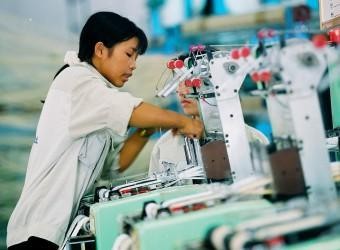 For illustration only
Disbursement of FDI hit $3.6 billion in the first four month, representing a modest decrease of 0.3 per cent against the same period last year, the office said.
Processing and manufacturing surpassed real estate to become the most attractive sector to foreign investors. It was worth $2.3 billion, accounting for 55.6 per cent of the total FDI.
The real estate sector ranked second with $1.57 billion, making up 37 per cent of the total FDI, while the transport and storage sectors came third, worth $180 million.
Out of 32 nations and territories, Japan was the leading source of foreign investment, pumping $2.36 billion into Viet Nam in the first four months.
Southern Binh Duong Province drew the largest share of FDI, worth $1.58 billion, with northern Hai Phong City in second at $664 million and HCM City in third with $460 million.