US-based Underwriters Laboratories (UL) and Viet Nam's Quality Assurance and Testing Center 3 (Quatest 3) under the Ministry of Science and Technology signed Monday a memorandum of understanding on testing and certifying safety of products and equipments from the two countries.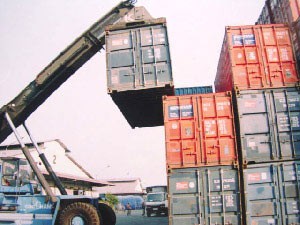 Loading cargo on to a ship for export
UL and Quatest 3 will recognize each other's test results and evaluations as a basis for providing certification required by a manufacturer.
The US will recognize and issue UL certification for Vietnamese products imported into the US that have been tested and evaluated by Quatest 3.

Similarly, a product that has a UL mark would be accepted by Quatest 3 and not be subject to additional tests.
Vietnamese manufacturers and exporters will benefit from the cooperation as the UL mark is recognized around the world, especially in the US.
 
UL has opened a Viet Nam representative office in Ho Chi Minh City.