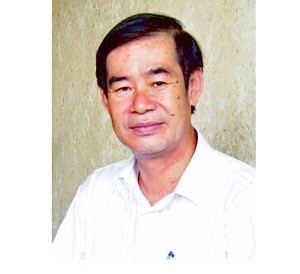 Deputy minister of the Ministry of Agriculture and Rural Development, Diep Kinh Tan. (Photo: SGGP)

SGGP caught up with the deputy minister of the Ministry of Agriculture and Rural Development, Diep Kinh Tan, to discuss the US$2 billion World Bank project to develop agriculture and rural areas in Mekong Delta.
SGGP: Would you please tell our readers about the nature of this project?
Diep Kinh Tan: The Mekong Delta region plays an important role in the country's agricultural industry. It contributes to 50 percent of the country's rice, 70 percent of fruits, 90 percent of rice exports and nearly 70 percent of aquatic produce exports.
The competitive capacity of this region, however, remains low. Farmers, who brought fame to the delta with these produce, are the poorest people in the community. The Government has instructed us to improve their living standards. We presented the World Bank our very first ideas of this project and got their nod.
Could you please tell us more details of the project?
The project will modernize the agriculture and aquaculture industry of the Mekong Delta, improve the quality of fruit trees, upgrade infrastructure and train workers. It will also provide loans with low interest rates to farmers.
How did the ministry persuade the World Bank to participate in this project?
The World Bank gives special attention to programs that improve the living standards of poor people all over the world. It highly appreciates the poverty eradication program that Vietnam has implemented for years. It also profoundly understands the serious effect of climate change to agricultural production regions like the Mekong Delta.
How will you distribute the money?
We held a conference on May 13 and 14 for the representatives of the provinces to present their ideas and opinions. We hope that the project's framework will be close to the reality and is feasible. Right after any of the 13 provinces of the Mekong Delta finish preparations, the project will be implemented in that province.