The 14th Vietnam Poetry Day opened at Van Mieu-Quoc Tu Giam (Temple of Literature) in Hanoi on February 22 (on the 15th day of the first lunar month).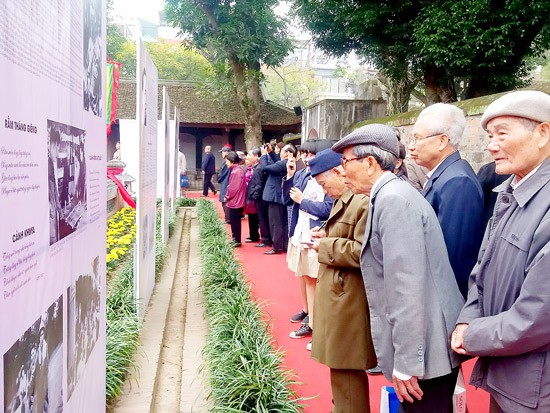 The 14th Vietnam Poetry Day opens in Hanoi. (Photo: Sggp)
This year's event themed "Country-the spring sail" presents a comprehensive picture of Vietnamese literature's value and achievements.

The day was kicked off with a poetry recital and music performance by poets, including Tran Dang Khoa, Nguyen Viet Chien, Anh Ngoc, Nguyen Huu Quy , children and well-known singers.

There is also an exhibition of literary and art works on the Vietnamese revolution and resistance wars against French colonialism.

About 26 poetry clubs from local universities, associations of art and literatures nationwide participated in the event.

The 2016 Vietnam Poetry Day was also held at the headquarter of the Ho Chi Minh City Writers Association on February 20-22.

Started on Nguyen Tieu (the 15th day of the first lunar month) in 2003, the Vietnam Poetry Day becomes a biggest poetry festival in the country. The festival is an opportunity for Vietnamese poetry lovers to enjoy famous poetry works by well known poets.