The popular comedy actress Ngoc Trinh is turning her hand to a new skill as producer in the ongoing project, the play 'Ke noi doi da tinh' ('The womanizer liar') at Theatre 5B in district 1.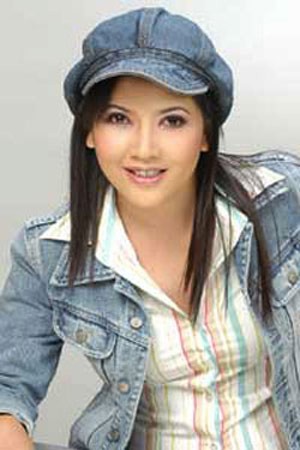 After success in acting, Ngoc Trinh wants to try a new field, producing.
The play is translated from the script by Korean playwright Ray Coony.  
"While participating in the film 'Mui Ngo Gai' ('Scent of Coriander'), I had a chance to read this script and I really loved it. That's why I want to make it happen on our stage," Trinh said.  
Trinh is in charge of translating the script into Vietnamese, producing and also doing a little acting.  
The Korean director Kim Eui Sung has accepted an invitation to work on the project, and will direct the play with assistance from comedy actor Hoang Son.  
The play has gathered the talents of various popular actors and actresses, like Hoang Son, Ngoc Trinh, Hanh Thuy and Son Hai.  
The organizers hope to stage the play in April  
When asked about the play, Trinh said: "The play promises to give the audience a new taste with strange feelings absolutely different to other plays that they have seen before. In addition, the play will not use any kind of music but that strange thing will create some big surprises for the audiences."