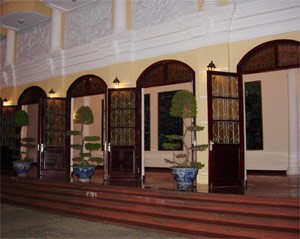 The HCMC Conservatory of Music. (Photo:KK)
A concert by American cellist Cecilya Barzyk will take place at 8 p.m next Saturday at the Ho Chi Minh City Conservatory of Music.
Cecilya Barzyk began playing at a very early age and has won awards in several prestigious national and international contests. She regularly performs as a soloist in many places throughout the world including Europe, Asia, South America and North America.
Ticket prices for the show range in price from VND80,000 to VND100,000. For reservations, contact the Ho Chi Minh City Conservatory of Music at 112 Nguyen Du Street, District 1, HCMC, tel: 08-8243774, e-mail: ttbdnhacvienhcm@hcm.vnn.vn