A pop and rock concert featuring Japanese and Vietnamese stars will be held at the National Convention Center in Ha Noi on December 28 to mark the 35th anniversary of the establishment of diplomatic relations between the two countries.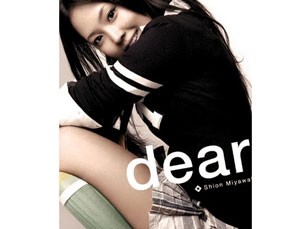 Japanese singer Shion Miyawaki
Taking the stage for "A Million Hearts - One Rhythm" will be the Gypsy Queen band, singers Shinobu Tomura, Masaaki Ito, Ayuko Hayano, Yuko Asami, and Shion Miyawaki from Japan along with My Tam, Thu Minh, Ho Quynh Huong, Ho Ngoc Ha, Ha Anh Tuan, Luu Huong Giang, Phuong Vy, Kim, rapper Tien Dat and Gat tan day (Full Ash-Tray) rock band.
Ms. Asami who was the leader of the Yellow Generation band, was 'New Artist of the Year' in 2003. A solo singer since 2006, she will sing Warainagara, Mouichido, Itsuka, Fly to the star, Thank you and other numbers.
Ms. Miyawaki, 18, is well known for dance music and won the prestigious "AVEX" music competition in Japan, beating off 15,000 contestants. She will sing Flavor and You're a butterfly.
The Gypsy Queen, featuring Shinobu Tomura, Takeshia Akiyama, Masao Sugiyama, and Hasaaki Ito, is one of Japan's top rock bands. It has toured more than 80 countries and will introduce to Vietnamese music lovers Moonlight and sunshine, I hope so, Dear Friends, Alfred and Julia, Sealine, and Hey Jude.
The concert, organized by the Vietnam Central Light Music Theater and Tri Thien Communication Company with the support of the Vietnamese Ministry of Foreign Affairs and Ministry of Culture, Sports and Tourism will move to Ho Chi Minh City, where it will be held at the Military Zone 7 stadium, on December 30.