The 'Ao Dai Festival', one of the highlights of Hue Festival 2012, took place at Quoc Hoc Hue High School on April 9.
The show featured more than 300 designs on the lotus by 18 designers from across the country. They were showcased by 150 models and Mai Phuong Thuy, Miss Vietnam 2006; Thuy Dung, Miss Vietnam 2008; and Ngoc Han, Miss Vietnam 2010.
The performance was choreographed by veteran fashion designer Minh Hanh, Director of the Vietnam Fashion Design Institute in Ho Chi Minh City.
The 'Ao Dai Festival' will also be held on April 11.
Another ancient village festival was also organised at Phuoc Tich in a 500-year-old village in Phong Hoa Commune in Phong Dien District of Thua Thien-Hue Province on the same day.
The day also saw a painting exhibition on the four seasons of Hue at the Century Hotel in Hue City. The display presented to audiences 30 oil paintings by Ha Minh Tuan and Nguyen Hai Phong, which will run until April 15.

In addition, 'The shepherd in Love', a musical programme performed by Israeli artists in the MOSAIC band entertained Vietnamese audiences at Hue Festival 2012 on April 8-9.

Four members of the MOSAIC band are well-known in Israel including musician Oded Zehavi, singer Einat Aronstein, flutist Margalit Gafni Maltz, and pianist Irena Friedland. They have performed in many countries such as the UK, Spain, the US and Mexico.

Tens of local and foreign art troupes took part in the street festival titled 'Green aspiration' that attracted a great number of people on April 8-13. The city is being awakened by various unique and impressive street dances, and boisterous sounds.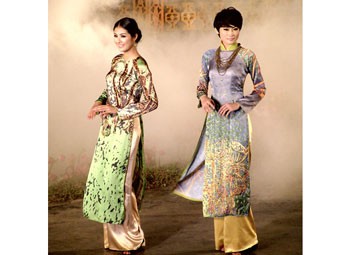 Ao Dai performance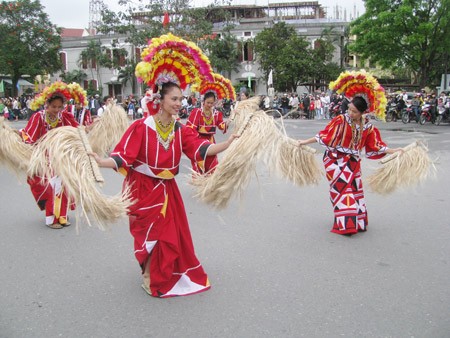 Philipino dance in street festival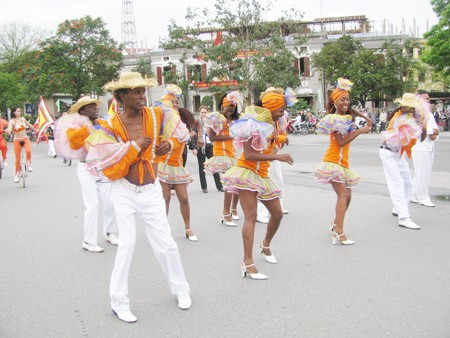 The Luca Pulido art troupe from Colombia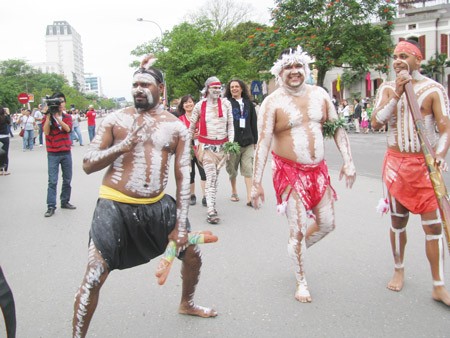 Australian aborigines' performance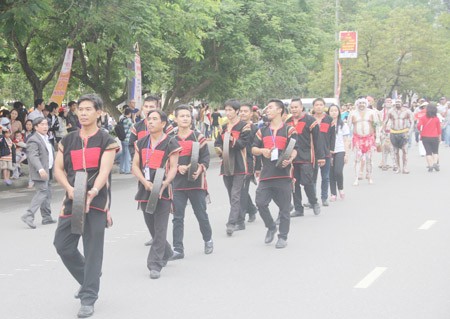 The Gong troupe of Dak Lak Province
Related articles:
Musical concert for patients at Hue Festival 2012
Grand opening ceremony kicks off Hue Festival 2012
Hue City to host 'Drum and Percussion Festival 2012'
International art troupes to participate in Hue Festival 2012