The sixth Vietnamese Architectural Students Festival, co-organized by the Vietnam Association of Architects and Van Lang University, held its inauguration yesterday evening.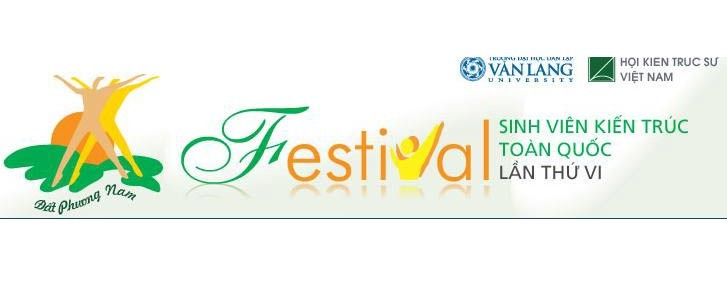 The official banner of the festival (Photo: Van Lang University's forum)
The four-day festival themed "Southern Land" attracted 300 entries from 12 national universities and one Italian university: the Marche Polytechnic University.  
The festival has toured six venues, including the Cu Chi Tunnels, the Dai Nam Tourist World and Minh Long I Co. Ltd. in southeastern province of Binh Duong, and Angkor Vat temple in Cambodia. 
The festival consists of various activities including a fashion show and a design competition. A conference 'Shaping and building success for your career' will also be held alongside the Architectural and Industrial Art Exhibition displaying artwork by students of Van Lang University.