Nick Vujicic, the Australian national, who is now known the world over for his autobiography 'Life without Limits' and his awe inspiring conquest of his physical disabilities, will be in Vietnam by May 22 and hold talks with thousands of students at the Vietnam National University in Hanoi and Ho Chi Minh City.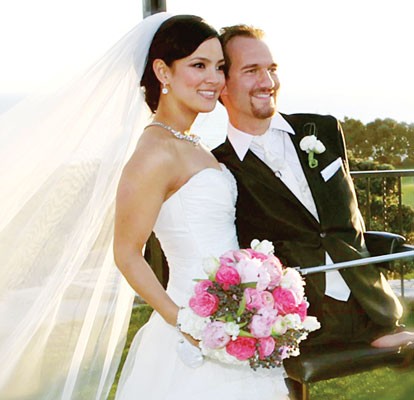 At his wedding ceremony

Vietnamese readers have already been introduced to this strong-willed man through his autobiography 'Life without Limits' in which he talks about his emotional struggles in living his life without the use of his four limbs.
His awe-inspiring efforts have inspired millions around the globe.
By now he has already delivered 2,000 motivational speeches in 44 countries in the hope that others may find happiness in the inconspicuous and mundane things in life.

Though he is limbless, he maintains a positive attitude and his active day-to-day life is a living example of inspiration to live life to the fullest.

He is now the CEO of a non-profit organization 'Life without Limits' and director of the Attitude is Attitude Company. The 29-year-old man is very happy with his life after marrying his longtime fiancée, Kanae Miyahara, on February 10.

The organizers of his visit to Vietnam hope that his talks and meetings with the youth and disadvantaged people will be an encouragement for them to emulate from his experiences.

Nguyen Van Phuoc, director of Tri Viet-First News Company, one of the organizers, said after two years of exchanging letters and meetings, he has finally succeeded in bringing this great inspirational man to Vietnam.

Nick said he used to hear about this Asian southeast nation and is now very happy to be coming here to meet youth of this much admired country that stood by its values and traditions and did not bend in the face of any foreign aggression.