More than 8,000 copies of 4,000 publications of various genres such as politics, culture, history, literature and economics, and universal knowledge are being introduced to the public at a book fair which opened in Hanoi on October 10.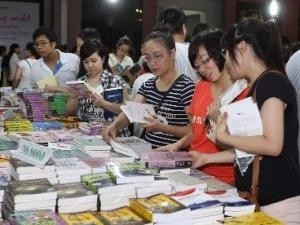 Illustrative image (Source:VNA)
Director of the Women's Publishing House Nguyen Thi Tuyet said that the 2013 Autumn Book Fair aims to honour the reading culture and traditional values, as well as respond to Vietnam Family Year 2013 and create an interesting playing field for book lovers.
The event includes activities to educate young people on life skills, humane values and responsibility for the community. It will also launch a book donation programme for community-based libraries and present insurance cards to top female university graduates.
The fair will last until October 13