The Macedonian band 'Synthesis' left their country February 14 for Vietnam to give two concerts on February 18 and 28 in Ha Noi and Ho Chi Minh City.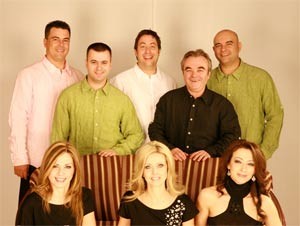 The band 'Synthesis'
The gigs aim to launch the first cultural promotion of not just Macedonia but also the Balkan Peninsula in the country.
 
The eight members of the band come to Vietnam at the invitation of the conductor Le Phi Phi who has worked in Macedonia for the last 16 years. The producer of the show is composer Quoc Trung.  
 
Synthesis will perform alone on stage at the Ha Noi Opera House, but will later perform with a partner in Ho Chi Minh City, the Vietnam National Symphony Orchestra, at the Saigon Opera House.
 
The band will bring a unique Macedonian ethno-sound.
 
In addition, during the trips, the band will visit and talk with the students of the Conservatory of Music in both two cities to inspire and encourage them to have more imagination and creation in their works.
 
The band was established in 1995 for the purpose of carrying pursuing the folk music treasures of Macedonia.
 
The name 'Synthesis' was chosen to express the concept of the group, which is to combine traditional sounds with contemporary arrangements to create a musical synthesis.
 
Digging deeply into the roots of Macedonian folk heritage, with a serious concern for the basics of traditional compositions, the group has received high praise for breathing new life into their country.