A festival themed Lai Thieu in the season of ripe fruits will be held from June 20-25 in Binh Duong Province.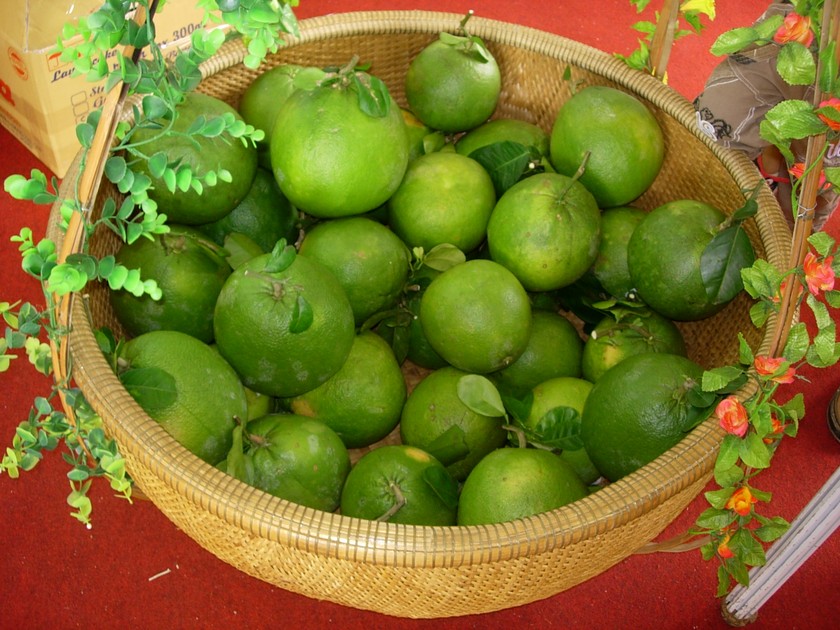 "Lai Thieu in the season of ripe fruits" 2015 is organized in Binh Duong Province. (Photo: KK)
The fruit festival includes many cultural activities such as the Southern folk opera festival, a photo exhibition on Binh Duong's tourism, art performances.
Highlight events are fruit fair called "Sweetness of southern fruits" featuring 60 fruit booths arranged along the embankment of Cau Ngang; and a trade and tourism expo with 150 stalls presenting consumer goods, handicraft products and the southern special foods.

The event aims to promote images of Lai Thieu orchards to visitors, create advantages for investors to seek business opportunities as well as raise public awareness of improving fruit specialties in Lai Thieu and contribute to speeding up socio-economic development in the province.

Lai Thieu in Thuan An Town was once known as the land of fruits in southern Vietnam's Binh Duong Province. Privately-owned fruit gardens with thousands of ancient fruit trees built Lai Thieu Orchard's reputation years ago.

Besides durian and other fruits, mangosteen is the most notably in Lai Thieu. After around 20 years of degradation, Lai Thieu is on its way to restoring its former glory.