Nearly everything is in place and ready for this weekend's concerts by Korean pop star Bi in Ho Chi Minh City, the promoters have announced.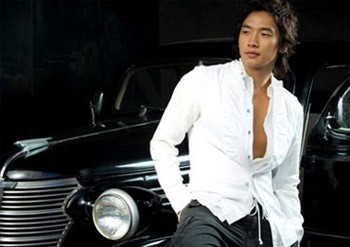 Bi/Rain
With a budget of $2.8 million, the Rain's Coming shows at Military Zone 7 Stadium on Saturday and Sunday will be the most expensive ever staged in Viet Nam.
The singer and actor is on a world tour that began in December in Seoul, where he drew more than 60,000 fans. Viet Nam is the eleventh stop of the 35-concert tour.
Security for Bi is being provided by 600 employees of the Yuki Sepre 24 Company in coordination with local police. To help out, 40 volunteers from the Vietnamese chapter of Bi's fan club will arrange the seats at the venue over the two days.
A shirt and a cravat belonging to Bi are being auctioned at
www.blogtraitim.com
with respective reserve prices of VND9.9 million and VND4.9 million, for which the highest bidder will win a VIP ticket. The star of the show will hand over the proceeds of the auction to World Vision Viet Nam on Thursday.
Tickets for the concerts are available at booking agencies nationwide and cost from VND250, 000 to VND2.5 million. Students who bought the cheapest tickets between February 12 and March 3 got a 30% discount.
Bi appeared in the S-Fone Forever concert at Military Zone 7 Stadium last June.
Related articles:
Two South Korean Stars to Be First New Year's Guests to Viet Nam
Bi/Rain South Korean Pop Star Performs in Viet Nam
Bi/Rain Attracts Great Number of More Than 20,000 Audiences