Vietnam's biggest annual music event has been announced, with a line-up of leading rock, hip-hop, reggae and electronic acts ready to hit the capital on Saturday, June 2, 2012.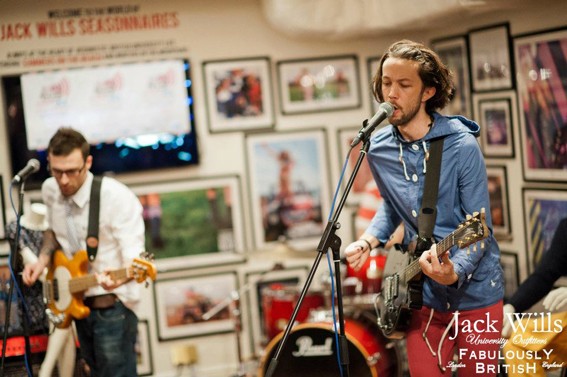 Hong Kong's guitar pop Poubelle International
An eclectic mix of international artists will meet with leading local talent for a full day of rock-fuelled mayhem. CAMA Festival 6 promises to be the biggest and best yet, with a spectacular line-up of artists such as China's Carsick Cars rockers, Japan's globe-trotting rock monsters Electric Eel Shock, Hong Kong's guitar pop Poubelle International, Jurassic 5's Akil the MC and electronic rockers Turbo Goth from the Philippines.

CAMA Festival is an immersive day of fun for people of all ages. Besides non-stop live music on the main stage, all-day family entertainment will be provided by a number of stalls offering massages, tattoos and caricatures, fashion shopping, tour bookings, information on locally active NGOs, entertainment and games for children, as well as a chill-out cocktail bar and spacious beer garden.
In addition, there will be food and beverages provided by a range of leading restaurants in Hanoi, offering the best of Vietnamese and international cuisines.
Hanoi's first independent music promoters, CAMA Vietnam have brought over 70 international acts from more than 10 countries to Vietnam since 2005, including leading rock, hip hop and electronic performers from around the region and across the globe.
Dedicated to the promotion of independent local, regional and international musical talent in Vietnam, CAMA hosts regular shows throughout the year at bar cum performance spaces in the capital, known as CAMA ATK and organises the annual CAMA Festival.
2012 marks the group's 6th annual all-day music festival in Hanoi, an event which has become Indochina's biggest independent annual music festival.
Artist Links:
Electric Eel Shock (Japan)
Carsick Cars (China)
Akil the MC (USA)
DJ Tech 12 (USA)
Turbo Goth (Philippines)
Poubelle International (Hong Kong)