Charismatic Canadian conductor Charles Olivieri-Munroe and young talented trumpeter Manuel Blanco will travel to Hanoi for the Toyota Concert 2013 that will take place at the Opera House in Hanoi on November 5.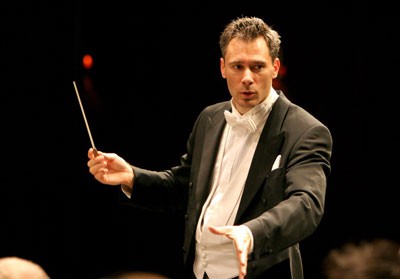 Canadian conductor Charles Olivieri-Munroe
The 16th annual music show will present to music lovers various delicate melodies of world classical works and symphonic masterpieces from Eastern European music to Piazzolla performed by the North Czech Philharmonic Teplice and talented Vietnamese violinist Nguyen Huu Nguyen.

Violinist Nguyen Huu Nguyen has performed in many European countries and won several international prizes, such as the first prize of Group B in Hanoi's National Autumn Music Contest in 1990, gold medal of Boulogne Billancourt Conservatory in France in 1996 and several prizes of chamber music contests in Paris in 1999, 2000, 2001.

So far, Toyota Classics Concerts have been successful and become one of the most expected music events of the year. The event not only makes contributions to Vietnamese cultural development but also creates an opportunity for local music students and teachers to learn via performances of world-famous orchestras.
All proceeds of the concert will go to the 'Toyota Scholarship for Vietnamese young music talents'.