A charity program called 'Scar of life' will raise funds for children with heart defects in Ho Chi Minh City on June 29.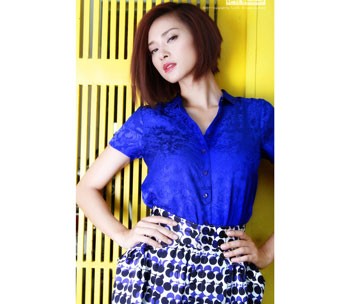 Actress Ngo Thanh Van
The program is the second part of a project titled 'My life' which supported children with congenital cardiac disease in the country in 2010, according to the project director, actress Ngo Thanh Van.

Many celebrities like actor Johnny Tri Nguyen, actress Tang Thanh Ha, singer Dam Vinh Hung, Miss Vietnam 2004 Nguyen Thi Huyen, businessmen Don Lam, Robin King Austin and Khai Silk will take part in the event.

They will also appear in a pictorial book of unforgettable moments of their life. All proceeds from the auction of this book will be donated to child cardiac patients.

The first program 'My life' in 2010 brought out a book, 'My Better Truth' which raised US $340,000 to help around 300 children nationwide to have  free heart surgery.