An exhibition marking the 240th anniversary of the Tay Son Uprising of 1771 and the 222nd anniversary of the Ngoc Hoi-Dong Da victory led by the national hero Nguyen Hue over the Chinese Qing invaders is being held at the Vietnam History Museum in Ho Chi Minh City.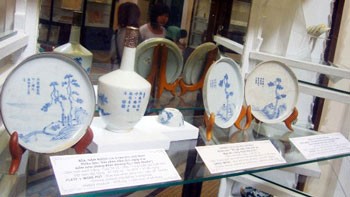 Tay Son antiques are on display in HCMC

The exhibition titled 'Tay Son relics- immortal glory' displays more than 400 antique items of pottery, wood, stone, paper and metal dating back to that period in history.
Nguyen Hue (later known as Emperor Quang Trung) and his brothers Nguyen Nhac and Nguyen Lu, known as the Tay Son Brothers, led the famous Tay Son Rebellion (1771-1802). They set out to save the country from the feudal and oppressive rule of the Nguyen Dynasty.
The exhibition will run until October.