The 2nd International Piano Festival will be organised by the Ho Chi Minh City Conservatory of Music from December 2-7 with participation of leading local and international pianists.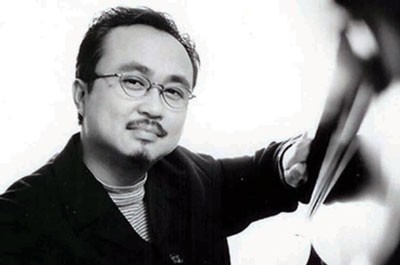 (Photo:SGGP)
People's Artist Dang Thai Son will return home for the event together with PhD Nguyen Minh Anh, Head of the Piano Department of the HCMC Conservatory of Music; pianists Nguyen Bich Tra, Le Ho Hai, Nguyen Thuy Yen and best students Luu Hong Quang, Seraphin Maurice Lutz, Tran Dieu Linh, Tran Dieu An, Phan Thien Bach Anh and Bui Vu Nguyet Minh.
Talented guests include Ernest Lim Hung Choong, Evan Hirsch and Sally Pinkas from the U.S, Olivier Chauzu from France, and Alexander Strukov from Russian.
People's Artist Dang Thai Son will open the International Piano Festival 2013 with a performance themed 'Dang Thai Son and 20th century music', featuring Vietnamese composers such as Dang Huu Phuc and Do Hong Quan, as well as promoting young generation of talented pianists by playing piano duo with Luu Hong Quang. The leading international pianist will hold a master class on December 3.
Born in 1990, young Vietnamese pianist Luu Hong Quang was introduced to piano early. From 1996 to 2006 he studied at the Vietnam National Academy of Music. He is now a student of the Australia International Conservatorium of Music (AICM) after winning a full scholarship offered by AICM in November 2006. He has won many international awards, including the International Chopin Piano Competition in Sydney in 2009, Excellent Prize at the International Chopin Piano Competition held in Tokyo, the second prize at the Valtidone Piano International Competition in Italy in June 2008, and the first prize at the 'Recital Award' organized by the Sydney Eisteddfod in June and August 2008.
Pianist Nguyen Bich Tra is expected to bring a special music space to classic music lovers. She was awarded ARAM (Associate of the Royal Academy of Music) for her 'significant contribution to the music profession' earlier this year.
Pianist Bich Tra is the daughter of movie star Tra Giang and Professor Bich Ngoc. After leaving the Russian Tchaikovsky Institute of Music with a master's degree in 1997, she continued her studies under the instruction of Prof. Christopher Elton at the British Royal Conservatory in London. She graduated with the highest marks, earning the Walter MacFarren Award for best student. In 2000, Bich Tra won first prize at an international piano contest 'Brant in UK'. She has performed in many countries like Russia, Poland, Germany, Norway, Spain, Italy, UK and the USA. Tra was chosen as the 'Ten most influential Youth of Vietnam' in 2002. Currently Tra is working and living in London.
The piano festival will include many concerts, master classes, workshops, lectures, recitals and artist presentations.
The event is a chance for artists to exchange learning experience, professional skills and knowledge; strengthen relationship and cooperation between Ho Chi Minh City Conservatory of Music and local and international music academies.