Photographer Gian Thanh Son released his book, Nick Ut – A Simple Legend, a photo essay book published by the Press Agency Publishing House.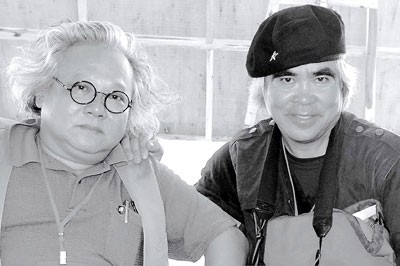 The photographer Gian Thanh Son (L) and Nick Ut (Photo:SGGP)
Nick Ut, originally known as Huynh Cong Ut, was born on March 29, 1951 in Long An Province. He started working as a photographer for the Associated Press when he was 16 years old. His career ended at the Ho Chi Minh City Police Newspaper. He is currently retired.
The photographer wants to teach many younger generations how to use the camera. He won the Pulitzer Prize for his pieces Terrible War ( other name of Napalm Girl' when he was 21 years old. The winning pieces depicted children fleeing from napalm bombing during the war.
Napalm Girl was ranked the 41st in the most influential photos in the 20th century.
The book is a collection of photos, articles, and comments from local and foreign reporters.