The ever popular comedy series 'Nhung nguoi thich dua' ('Those who love to joke') is to return in April but on TV instead of the stage, Xuan Huong told SGGP.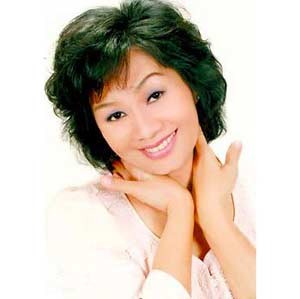 Xuan Huong is back with the fifth series of 'Nhung nguoi thich dua' (Photo: Courtesy of Xuan Huong)
Xuan Huong is a comedy actress and director of the show, she spoke to SGGP about the upcoming series.
Preparations for the fifth series, including scripts, scenes, costumes and cast will be finished in March in time to record the show, which will be broadcast on VTV9 in April
When asked about the surprise elements in the show, Xuan Huong said, "This is a comeback for my ex-husband, and also ex-colleague, Thanh Bach to this show after he missed the fourth series in 2007. This is also the first time that I and Bach will join hands together in a show after three years of separation.
I will keep the old style of the show but will make some satire on new matters related to the civilized lifestyle of city residents and the process that they 'upgrade' themselves to be well-educated. This show will not only include short skits but include circus performances, singing and dancing also."
The comedy actor Thanh Loc, from the trio Thanh Bach-Xuan Huong-Thanh Loc, who came to stage in 2001, will be replaced by the comedy actor Trung Dan since Loc was too busy to appear on the show.
Huong also noted that she is also considering a plan to bring the show back to Phu Nhuan Theatre, Phu Nhuan District, at the invitation of the theatre's director Hong Van.