The Lan Anh Club in Ho Chi Minh City will stage a concert of the best Vietnamese songs of 2006 on March 25.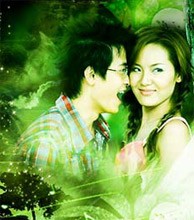 Singers Ha Anh Tuan and Phuong Linh
All the songs are winners of the Bai Hat Viet Award and include Chuong Gio (wind chimes) by Vo Thien Thanh, Gieng Lang (village well) by Le Minh Son, Sang Nay (this morning) by Luu Ha An, Giac Mo Mang Ten Minh (dream in one's own name) by Van Phong, and Mua bay thap co (rain falling on ancient tower) by Tran Tien.

Joining the musical gala will be renowned vietnamese singers such as Tran Thu Ha, Thu Minh, Ha Anh Tuan, Phuong Ling, Ho Quynh Huong, Anh Khoa, Khanh Linh, AC&M, and the rock band Gat Tan Day.

The preliminary judging for the 2007 Bai Hat Viet awards will begin soon.