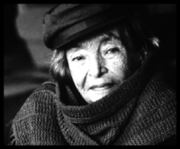 Cultural activities will be hosted in March to hold the 10th anniversary commemoration of Marguerite Duras  
Many activities are being organized in Ho Chi Minh City to mark the International Francophone Day on March 20, 2006.

On many small stages, students of French from local universities are busy putting their final touches on the preparation of much awaited festivals, during which French culture will be highlighted. French Singing contests are also featuring prominently on the agenda.

The Union of Friendship Organizations and the Viet Nam - France Friendship Society are also holding ceremonies to celebrate International Francophone Day.

For this occasion, the Francophone House in Ho Chi Minh City has announced their achievements over the past four years.

The House, whose computer network is connected with those of 14 other organizations within the Francophone Community, has helped many women, students and entrepreneurs in the community share their experiences and learn about the cultures of their respective countries.

A series of interesting cultural activities will be hosted by the French Cultural Exchange Centre Idecaf (Institut d'Echanges Culturels avec la France) to hold the 10th anniversary in memory of Marguerite Duras, a French writer and film director.
Follenn and Pascal Lamour, an instrumental and vocal music band will perform on the IDECAF stage on Mar. 21, beginning its two-week tour in Viet Nam to introduce Vietnamese audience to traditional music of France's Bretagne region.
Marka's concert will be held on March 24 to celebrate the International Francophone Day
A concert by Serge Van Laeken, better known as Marka, will be held on March 24. Marka, a Belgium singer and guitar player, has made great contributions to the development of French music.
As many as 130 films will be screened, among of which are about the Libyan advertising industry, Renault automobile, etc.
In Ha Noi, the International Francophone Day 20 March will also be celebrated by the Vietnamese Ministry of Foreign Affair, Ha Noi authorities, and the Francophone Organization's representative office in Asia-Pacific.