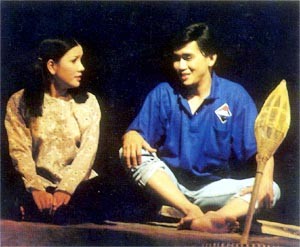 An experimental play on stage in Viet Nam.
The Mekong Experimental Stage Festival 2006 will play in Ha Noi from August 27 to September 16, offering local and foreign art troupes a chance to exchange notes on experimental stage models.
The Research Center for Preservation and Promotion of National Cultures announced the festival and its activities at a press conference on Monday.
The festival will focus firmly on experimental with performance as well as content issues such as gender, sex and HIV/AIDS.
Some 30 artists, mostly from Mekong River countries such as Cambodia, Laos, China, Thailand and host Viet Nam will be invited to the event.