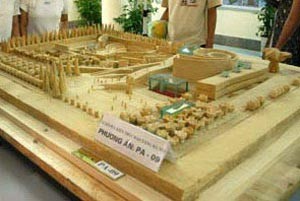 One of the suggested artist's impression for the Natural History Museum
A Natural History Museum, with the aim of preserving the country's natural history collections, will be built in Ha Noi.
The museum's Director, Mr. Pham Van Luc, told the Sai Gon Giai Phong that the museum site will cover 10 hectares in the Me Tri commune in Ha Noi's outlying Tu Liem district.

The building will be divided into two parts: an indoor exhibition area spread over 3-ha and a 7-ha area reserved for outdoor exhibits featuring displays from the natural world and Viet Nam in particular.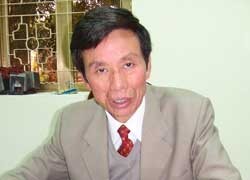 Mr. Pham Van Luc, Director of the Natural History Museum
The museum, which will enhance the appreciation of adults, teens and children for their natural surroundings, will be the flagship of Viet Nam's natural history museum system, providing guidance, professional support and effective coordination for the activities of natural museums nationwide.

According to Mr. Luc, the general plan for the natural history museum system up to the year 2020 has been approved recently by the Prime Minister. According to the plan, the museum will carry out research, collect, preserve, display and disseminate the country's natural historical heritage. The plan also calls for four museums to be built at the regional level in Ho Chi Minh City, Da Lat, Hue and Dien Bien Phu. Over time, other construction projects, upgrades and out-door exhibition areas will be implemented.