A week of UK films organized by the British council will take place in Ha Noi from October 1-7 and Ho Chi Minh City from October 8-14. The best and most creative contemporary films will bring a little of the UK to Vietnam.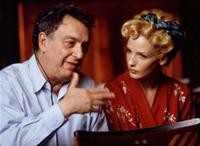 A scene in Mrs Henderson Presents
The Film Week is for the Vietnamese people keen to experience the British creativity, contemporary culture – or even just practice of their English whilst having fun.

Mrs Henderson Presents, a sad and beautiful love story in the world war II, nominated for the Oscar 2006, best actress and clothing prizes of the British Academy of Film and Television Arts (BAFTA) and the Golden Global 2006, opened the event.

Besides, there are Breakfast on Pluto, Pride & Prejudice, In This World and two films for kids or young-at heart adults Millions and Valiant. All films will be shown twice, one with Vietnamese voice-over and one in the original language.

Tickets are available for free at the Megastar Cineplex, Vincom City Tower, 191 Ba Trieu, Ha Noi; Cinematheque, 22A Hai Ba Trung. Ha Noi; Galaxy Cinema, 116 Nguyen Du, District 1, Ho Chi Minh City; and British Councils in 40 Cat Linh Ha Noi and 25 Le Duan, District 1 HCMC.